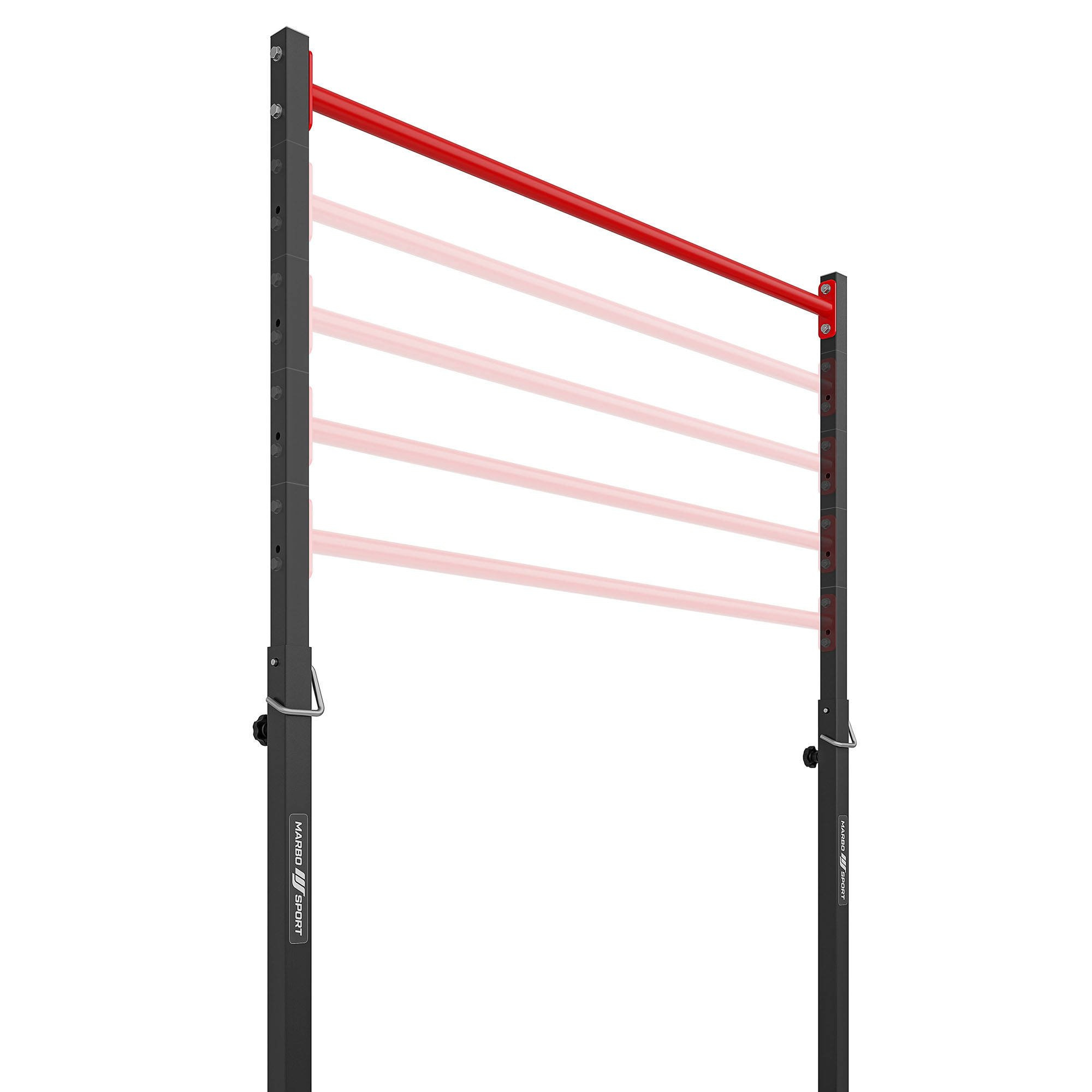 Five levels of height adjustment
The design of the stationary rod allows you to adjust its position on five levels, in the range from 190 to 246 cm!
Adjustable in 14 cm increments will allow you to precisely adjust its height to your preferences.
Adjustable handles
The MH-D203 bar has been equipped with additional exercise grips.
You can mount them in two ways, as a handrail or as pump holders.
The handles have adjustable spacing, from 56 to 73 cm.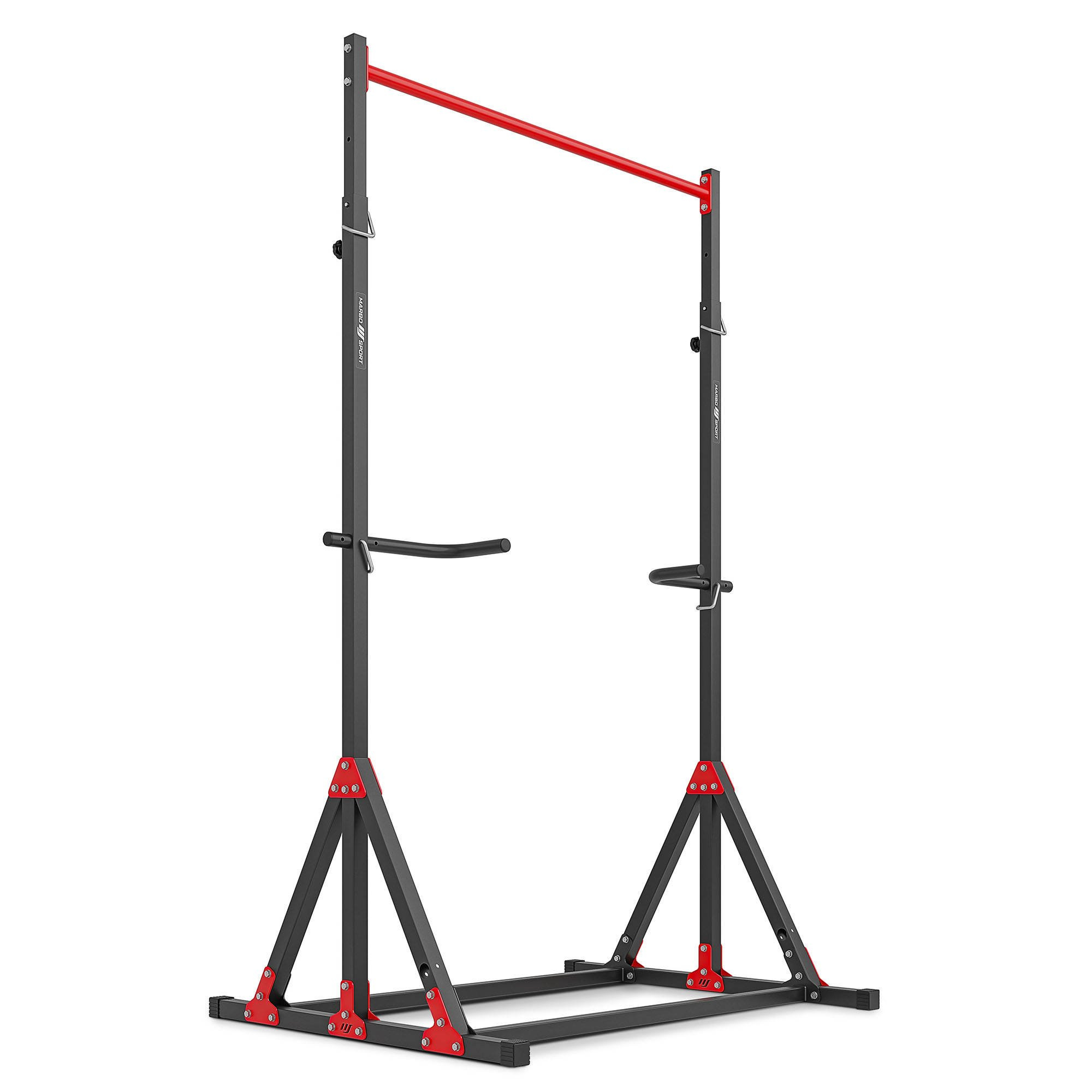 Stable base
You know perfectly well how important stability is when pulling up on a stick. Check for yourself how perfect training the MH-D203 bar base provides.
The stability of the bar is influenced by optimally selected dimensions of the base 121 x 102 cm. You can be sure that the stationary bar will stay in place during exercise.
No shifts or scratches on the floor, the plastic feet used not only care about the quality of the workout, but also about the condition of your floor – forget about scratches and damage.
In addition, the MH-D203 stationary rod has four mounting holes in its base. Thanks to them you get the opportunity to attach the rod to the floor and even greater stability!